Home »
CONSTRUCTION

SITE AND

SAFETY
SEAM Engineering supports customers in the management of site safety. Over the years, SEAM specialized in industrial systems, especially in wastewater and air treatment and in energy generation.
SEAM can offer the following services: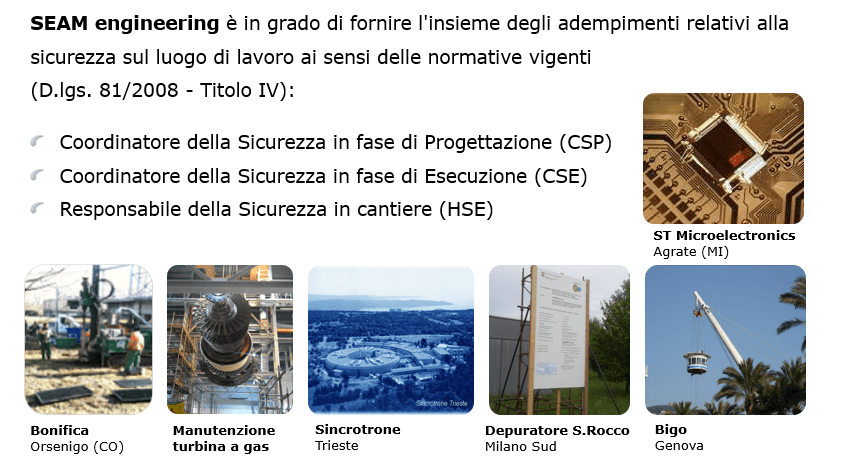 SEAM engineering specialists can operate in confined spaces (as defined by the law DPR 177/2011) thanks to their over-five-year experience in the application of the rules in wastewater treatment and energy generation plants.
The law DPR 177 deserves a special attention because it requires all plant operators to perform specific operations, due to the risk of operating in confined spaces and suspected polluted environments.
The experience gained, especially in water treatment and industrial sector, allows us to identify the most suitable safety provisions that can be better applied to operative conditions, minimizing technical and structural adjustments.
In addition, all our specialists have followed a certified Training Course for operations in confined spaces, according to DPR 177/2011.