Home »
Support to Research institutes for:
Executive design of pilot plants
Construction of experimental pilot plants
Evaluation of construction costs for both pilot and real scale plants
Our plant building experience lets us collaborate with Research institutes in plants construction and in the comparison for technical and economic feasibility of a project coming from fundamental research. Collaboration with researchers keeps our specialists constantly updated about the best current and upcoming technologies in the field of wastewater treatment.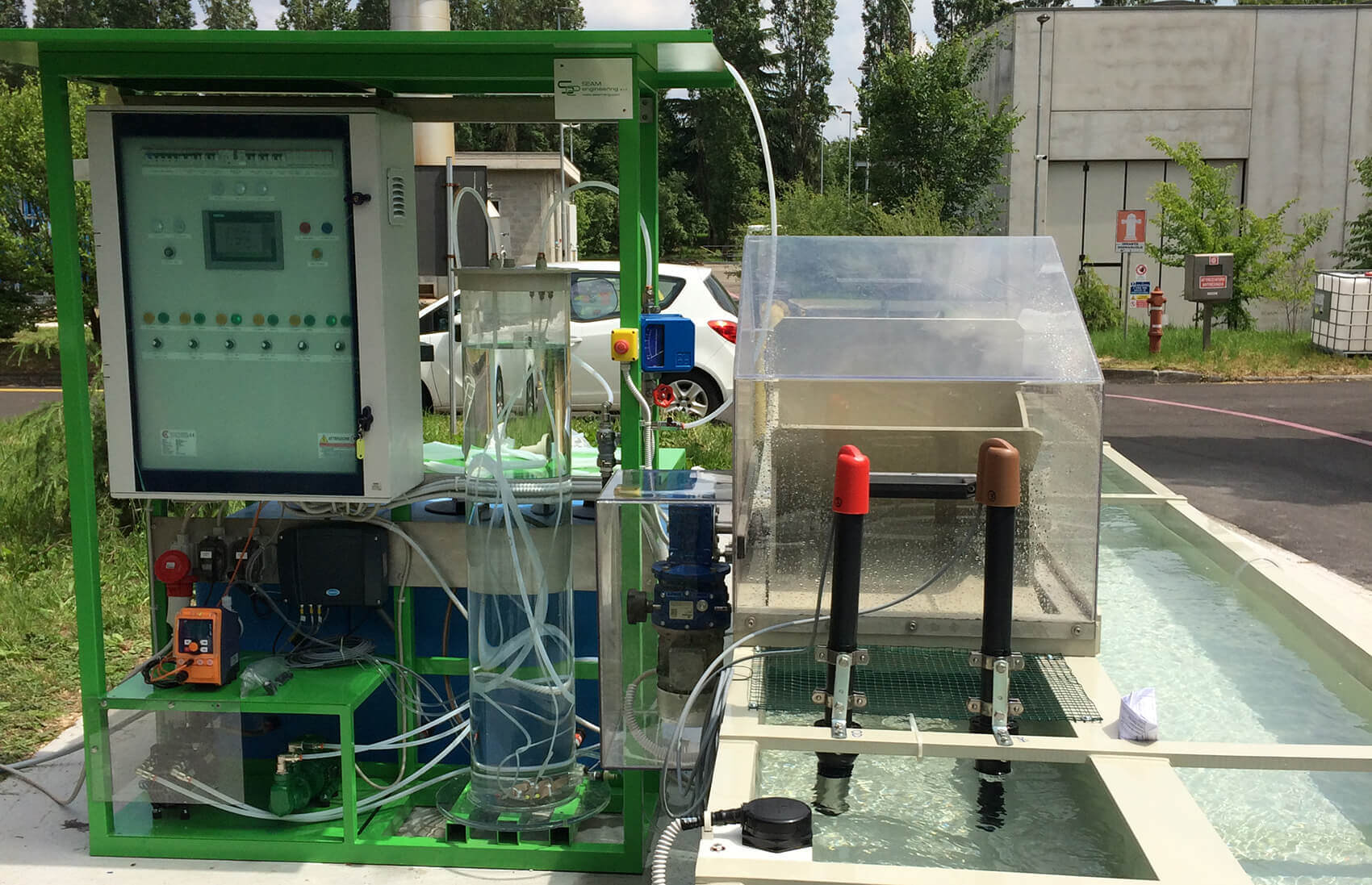 SEAM engineering supports Research Institutes and Universities in the development and in the engineering of treatment processes coming from fundamental research.
We deal with both design and construction of functioning pilot plants and prototypes, in collaboration with selected partners.
Some examples of designed and implemented plants:
SBR plant for nitrification/denitrification of supernatant from anaerobic digestion
MBR plant for textile industrial wastewater treatment
Annamox plant for the treatment of supernatant from anaerobic digestion
AOP plant for primary water treatment
Anaerobic "Dark fermentation" digestor for whey treatment
Plant for Microalgae generation for sewage treatment
Experimental bioreactor for the growth of fungal strains
Our expertise, acquired thanks to a long-lasting collaboration with Research Institutes, allows us to design and build, in partnership with specialised workshops, pilot plants and prototypes equipped with PLC and online data consulting.
In addition to design and construction of pilot plants, SEAM Engineering provides targeted training courses to universities and its customers.